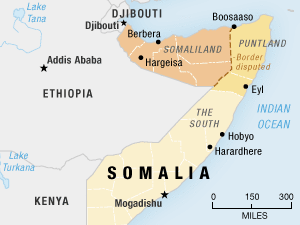 Every church multiplication movement in recorded history happened in the context of extraordinary prayer. Will you join thousands of people around the globe to Pray4Somalis in East Africa?
Please pray as you watch this video. (Click the play button to begin.)
Frequently Asked Questions (FAQ's)
Frequency: If I sign up for prayer reminders, how often will they come?
globalguy
2018-05-29T20:39:47-04:00
In the beginning, prayer requests are being sent occasionally. Eventually, they'll become once a day — short, pithy, practical, and to the point.
Bible basis: What's the Bible basis for praying for an unreached people group?
globalguy
2018-05-30T05:56:42-04:00
There are many. For example, in Matthew 9:35-38, Jesus commands his followers to pray to the Lord of the harvest that he would send workers to reap the harvest. In Colossians 4, Paul instructed the Colossians to ask God for an open door for God's message. In Acts 4, Peter prays for boldness to keep spreading the Good News. So thanks for your prayers for open doors for courageous harvesters among Somalis.